Polystyrene & Acetone
610mm x 610mm x 610mm
Over the last 50 years, progress has seen Singapore grow into a well-crafted cityscape, one that borders on clinical. Modern architecture defines our country's skyline, and we are frequently portrayed as a pristine, efficient society.
However, venturing into Singapore's heartlands gives one the opportunity to discover that there is a side of her that is chaotic and diverse, and that is formed of deep and complex social structures.
Structrue seeks to capture this idea of Singapore – perfectly angular and crisp on the outside and from afar, and only revealing an unexpected side upon approaching the piece.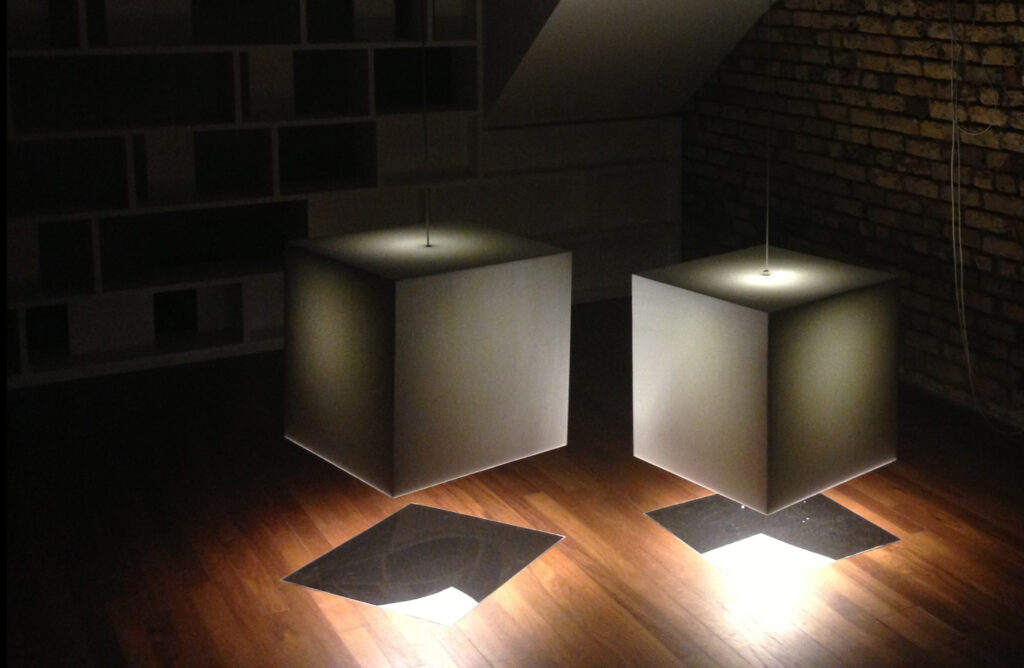 Group exhibition : Singapore Inc. 2014.